Welcome to IEEE SENSORS 2006
On behalf of the members of the Program, Organizing, and Advisory Committees, I am pleased to welcome you to the IEEE SENSORS 2006, the 5th IEEE Conference on Sensors, and to Daegu, Korea. As the premier annual scientific and technical conference on sensors sponsored by the IEEE Sensor Council, the IEEE Sensors 2006 follows the tradition of excellence accomplished by the previous meetings, Orlando, Florida, United States in 2002, Toronto, Canada in 2003, Vienna, Austria in 2004, and Irvine, California, United States in 2005. I am sure that the IEEE SENSORS 2006 meet your expectations with technically, socially and culturally rewarding experiences for all of you. This year's program is highlighted by 4 plenary talks of your primary interest, 16 special sessions with invited talks for the dissemination of most up-to-date technical advancement on sensors, more expressive and interactive poster sessions with multi-modal presentations, a larger scale of exhibitions, and rich social programs that offer unforgettable cultural experience.
Total 406 papers are to be presented, covering a broad scope of sensor technologies ranging from a nano and micro scale of devices to a macro scale of sensor systems, from theoretical investigation on modeling of sensing phenomena to practical application toward product development, as well as from the sensors based on mechanical and electro-optical principles to the sensors based on chemical and bio principles. Among them, 287 papers will be presented orally in 6 parallel tracks and 118 papers will be presented in 3 poster sessions.
The IEEE SENSORS 2006 will again enjoy the Best Student Paper Competition to recognize excellence among its student participants. Among 146 student papers submitted for competition, ten finalists are selected. A winner and two runner-ups are recognized with the Best Student Paper Award sponsored by Samsung. This year, the IEEE Sensors 2006 has established the Best Poster Presentation Award sponsored by LG. Since it has been the tradition of the IEEE Sensors conference to emphasize and value poster presentations, it is very natural to honor those who could provide you with innovative poster presentations.
I would like to thank those individuals who have worked together to make this conference a success, including all the contributors, authors, members of the program, organizing, and advisory committees, special session organizers, members of award committees and IEEE Sensor Council leaders. Especially, I would like to thank Prof. Masayoshi Esashi, the Technical Program Chair, and 3 Regional Technical Program Chairs, Prof. Yu-Chong Tai (America), Prof. Sang Sik Yang (Asia), and Prof. Paddy French (Europe), as well as the Special Session Chair, Prof. Chang Liu for their outstanding contribution and leadership. The excellent job performed by the technical program committee of 122 experts for reviewing a large number of papers in time and in high quality should also be appreciated. My special thanks to the local organizing committee members who volunteer to work hard to arrange every details for the conference, to the many supporting organizations including Korea Sensor Society, Daegu City, Daegu Convention Bureau, Samsung, LG, etc. as well as to the the meeting management team from Genicom Co., Ltd. and Tom Whener for their excellent administrative and electronic review support. Finally, I hope every one of you enjoy the IEEE SENSORS 2006 program and have a chance to explore the culture of Korea by visiting many historic, cultural and natural attractions nearby Daegu and all around Korea.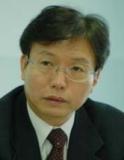 Sukhan Lee
General Chair
IEEE SENSORS 2006
Professor, Sungkyunkwan Univ.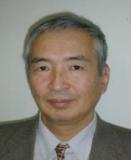 Masayoshi Esashi
Technical Program Committee Chair
IEEE SENSROS 2006
Professor, Tohoku Univ.