Local Attractions
BALTIMORE ACTIVITIES & ATTRACTIONS
National Aquarium
501 East Pratt Street, Baltimore, MD 21202
Tickets: Adult - $24.95
Senior (age 60+) - $23.95


The Aquarium is home to approximately 16,500 specimens and more than 660 species of animals including all kinds of aquatic dwelling Australian animals, amphibians, birds, fish, invertibraters, mammals, and reptiles.
Maryland Science Center
601 Light Street, Baltimore, MD 21230.
Tickets: Adult - $14.95
Seniors (62+) - $13.95
This 170,000 square feet non profit organization contains Earth, life, physical, and space science exhibits, an IMAX theater, and planetarium.
Baltimore Museum of Industry
1415 Key Highway, Baltimore, MD 21230
Tickets: Adults - $10.00
Seniors (60+) - $8.00


Discover the industrial and technological heritage of the Baltimore region with educational programs and exhibits that explore the stories of Maryland's industries and the people who created and worked in them.

Historic Ships in Baltimore
located on Piers 1, 3 and 5 along Pratt Street between Light Street and the President Street.
Tickets: Adults - $11.00
Seniors - $9.00


Historic Ships in Baltimore represent one of the most impressive collections of military vessels in the world. Located within easy walking distance of each other, the US Sloop-of-War Constellation, the US Submarine Torsk, the US Coast Guard Cutter Taney, and the Lightship Chesapeake exhibit life at sea from the mid-19th century to the mid-1980's. Also included in the collection is the Seven Foot Knoll Lighthouse which marked the entrance to the Patapsco River and Baltimore Harbor for over 130 years.

Baltimore Sightseeing Tours by trolley and water taxi
501 East Pratt St., Baltimore, MD 21202
Adult Land Only Tour -$24.95
Adult Land/Sea Tour -$33.00
Purchase tickets online or call for reservations and additional tour information: 410-254-TOUR


Baltimore is a thriving city with an incredible history and the friendliest people around. So come along on the BaltimoreSightseeing Tours of the Monumental City. With 90 minutes knowledgeable tour guides, they will show you a glimpse of the town. Sit back and journey in a climate-controlled vehicle to the various sights and charm of a city of neighborhoods. Relive the quaint history of Fells Point, a national historic district, hear about the homes, businesses and lives of sailors, sea captains and immigrants in this 18th Century Maritime community. Discover the best places to find unique treasures. Enjoy the charm and beauty of the Carroll Mansion - J. Fava Cast Iron Building - The Shot Tower and Baltimore's picturesque architectural beauty - City Hall.
The Baltimore Zoo
Directions to Zoo
Tickets: Adult - $16.50
Seniors (65+) - $13.50


Currently the Zoo's animal collection encompasses more than 1,500 birds, mammals, amphibians and reptiles, representing nearly 200 species. Animals are displayed in natural settings replicating their native habitats.

The Star-Spangled Banner Flag House
844 East Pratt St., Baltimore, MD 21202
Tickets: Adults - $8.00
Seniors (55+) - $7.00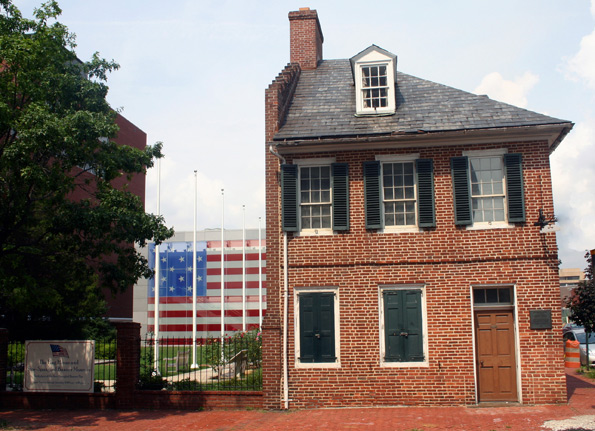 At the Star-Spangled Banner Flag House, you'll find something quite rare: A fun-filled, interactive experience where you and your entire family will become part of one of the most important stories of our nation's history– the sewing of the flag that inspired our National Anthem. The Star-Spangled Banner House also offered Self-Guided Audio Tours and Docent Lead Tours.
Baltimore Guided Tour
Tour starts and ends at the Inner Harbor
Tickets - $85.00 per hour (2-hour minimum and advance registration required)
For more information and to register call: 410-453-6623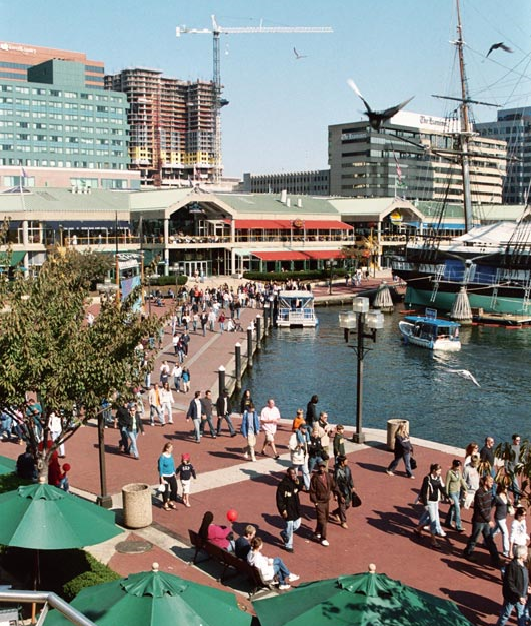 Baltimore Tour Guide offers a grand tour of Baltimore. The tour visits the following sites: Baltimore Inner Harbor Sea Port, Little Italy, Fell's Point, Mount Vernon, Edgar Allan Poe's Grave Site, Federal Hill, Fort McHenry, and City Hall.
Fells Point Food Tour
Meets near Broadway Market in Fells Point
Tickets - $58.00
Since 2009, Charm City Food Tours has developed food tours, pub crawls, and culinary events that will help you experience rather than just see an area. Typically taking routes that are used by locals rather than tourists, the barrier is removed between tourists visiting an area, and the locals that live there, as well as a more authentic look at life within each area being visited.
Cruises and Food Tours
Baltimore Gospel Lunch Cruise - $59.72
SeaDog Speedboat Cruise - $23.75
Spirit of Baltimore Lunch Cruise - $50.42
Spirit of Balitmore Dinner Cruise - $75.69 (Midweek), $92.11 (Weekend)
Fells Point Food Tour - $53.00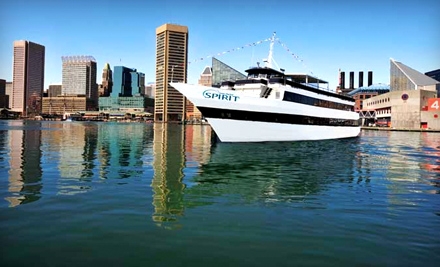 Trusted Tours offers a range of tours and activities, from lunch cruises to biking tours. Most tours last 1-3 hours and some have many different stops in the city.
Free things to do in Baltimore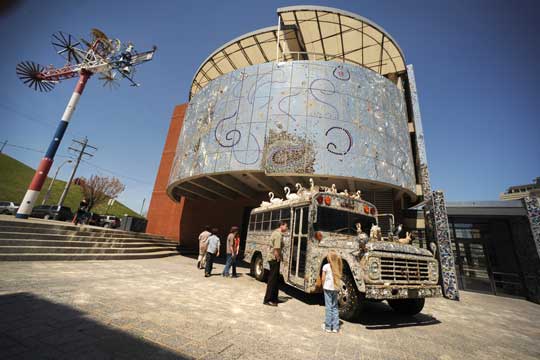 From parks and the famed Inner Harbor to tours and museums, like the American Visionary Art Museum pictured above, Baltimore has a long list of great activities that are fun and free!