Venue
McGill University
New Residence Hall
3625 Park Ave, Montreal,
QC H2X 3P8, Canada
View venue layout here.
ISOEN 2017 will be held at the McGill New Residence Hall (formerly a Renaissance-Montreal hotel). The "New Rez" is situated in the heart of the Milton-Parc Community, and just steps away from the downtown business core, as well as numerous art galleries, museums, the metro system (subway), Montreal's world-famous underground shopping centers, and fabulous entertainment and restaurants.  The New Rez is located on 3625 Park Avenue (google map).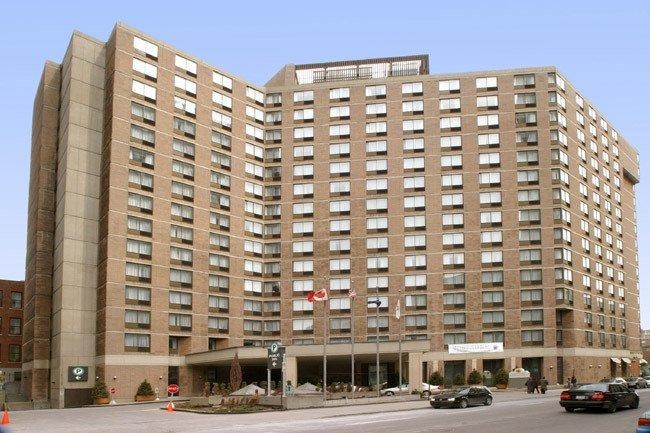 The reception (Sunday May 28, 7pm-10pm) will be held at the Salon Urbain, located at the Place des Arts complex (Google map, building map).
The banquet (Tuesday May 30, 7pm-11pm) will be held at Portus 360, located at 777 Boulevard Robert-Bourassa (Google map).
Hotels
| Hotel | Room Rate | How to Reserve | Deadline |
| --- | --- | --- | --- |
| Delta Hotel | $179 | Click here to reserve | April 28, 2017 |
| Hotel 10 | $173 | Via phone 1-855-390-6787, email reservations@hotel10monteal.com, or fax 514-843-4770. Indicate "International Society for Olfaction and Chemical Sensing" | April 30, 2017 |
| Hotel Omni Mont-Royal | $209 | Click here to reserve | April 6, 2017 |
| Le Germain Hotel | $220 | Call 514-849-2050 or 1-888-333-2050 and mention "ISOEN 2017" | April 28, 2017 |
| Le St. Martin | $205 | Reserve via this link (https://bookings.ihotelier.com/Le-St-Martin-Hotel-Particulier/bookings.j...) or phone 1-877-843-3003/email info.mtl@lestmartin.com and mention "ISOEN 2017 May" | May 14, 2017 |
| New Residence Hall (McGill) | $124 | Call 514-398-5200 and mention Conference Catalysts, LLC & NRH | March 28, 2017 |
| Royal Victoria College (McGill) | $45 | Call 514-398-5200 and mention Conference Catalysts, LLC & RVC | March 28, 2017 |